Essential Kitchen Tools For Plating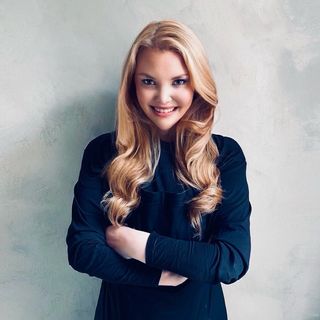 August 17, 2022
When plating, your utensils are important. The fingers easily become too indelicate, and the right tools are the beginning of a beautifully plated dish. Here is a list of my MVP's in the kitchen.

1. The tweezer
Why use one?
Your fingers will most definitely be warm and sometimes even wet from cleaning them during cooking. Light garnishes like micro herbs will tend to stick on your fingers and not end up on the dish. With a tweezer it is also much easier to be more precise with when placing the garnish. Another reason is that certain ingredients are heat sensitive (like chocolate or caviar) and therefore in need of a tool instead of warm fingers.
How to choose one?
There is an abundance of professional tweezers available in well sorted kitchen stores nowadays. We all have different sized hands and fingers and why you have to try it to know if it is a good fit for you. The most important thing is that the metal tip is super tight. Hold the tweezer and try to pinch and plate a cress leaf. If that works: Congratulations, you have found a good tweezer! Here is a link to the tweezers I use in my kitchen.

2. The Squeeze Bottle
Why use one?
This always comes handy in my kitchen. A directed squeeze of deliciousness that you are in control of. You choose how much to squeeze out, you choose where it's landing, and you choose how it's going to look. A dot, a swirl, or a generous spoonful!
How to choose one?
Big, small or medium the choice is yours, but I have all sizes to fit any purpose. I will confess that in my line of plating I mostly use the medium or small sized because of the precision rate I need. Have a look at the exit hole on the top so it is not too big, if it's too small you can always adjust it with a sharp knife. Something that is important when choosing a squeeze bottle is the firmness of the bottle itself. You don't want it too hard because then it won't squeeze at your direction but if its too soft you will end up with a sore thumb after all the extra squeezing. For more precise dotting I use this squeeze bottle and my absolutely most used bottle is this!
3. The Mould
Why use one?
To create a consistent shape with ease. They come in many different shapes and only your imagination is limiting you. Squares, rounds, heart shaped, triangles etc. are all great when plating beautifully. I tend to go for the round moulds since they are appealing to me, but you do you and experiment!
How to choose one?
I use metal ones because they are not heat sensitive and they don't cling on to the ingredients. They cool down quickly and warm up easy which makes the process quicker. A different range of sizes is also handy. They are also great to punch shapes from e.g. bread or vegetables. Here is a link to the moulds I use.
4. The Microplane
Why use one?
A whiff of lime or some nutmeg dust perhaps? The microplane is simply to add a finishing dust of fragrance or flavour to the dish. It's so easy to use and serves the purpose perfectly when putting your last touch to a dish.
How to choose one?
Here you are looking for a very fine holed grater. The sharper the better and this is amazing!
5. The Brush
Why use one?
A brush can always come in handy when precision plating. If crumbs fall off or a squirt from a squeeze bottle is misdirected the brush can come and erase the mistake or accident. It also comes in handy when brushing berries with honey for extra sweetness or brushing olive oil onto peeled tomatoes.
How to choose one?
Again, here it is up to you and your preferences. Try it out in the store. Are the brush straws firm enough to easily be controlled? Is the handle a good fit for your hand? I use these wooden brushes with plastic hairs that are medium firm for best result.