Food Trends Autumn 2022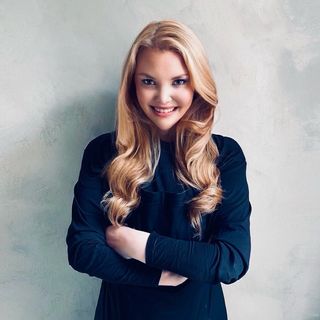 August 14, 2022
Being an active contributor to and member of the social media food community makes me sensitive to what's trending. Two years ago, my feed was filled with homemade burgers and the hunt for the perfect beef in a bun while a year ago baking bread was trending. Let's dive into the trends I predict for this Autumn.
1. Mushrooms
The absolute main character this Autumn ought to be the mushroom. We all know about the health benefits but also the ability of the mushroom to change its form. Mushroom as a bouillon, a powder, soy, a burger, a salt etc. The fungus even has a documentary on Netflix, almost claiming the mushroom could save the world! The reason for mushroom making it to my food trend Autumn list is simply because it is so versatile, flavourful, and packed with nutrients and last but certainly not least: the umami!
2. Mocktails
We are living in a fast-paced world with limited time to spend between working, exercising, making a household, and socialising. Who has time for a hangover? For such a long time it has been instilled in us that party equals alcohol and I'm glad to see that more and more people are choosing an alcohol-free option. It doesn't only spare you the hangover its also better for your health and kinder to your wallet! Choosing an alcohol-free option has in the past meant a sugary juice or a soft drink but the trend I see is companies focusing more on producing alcohol-free drinks for an adult audience. It is even possible to get mocktails by the can today! My favourite is without a doubt Feragaia. Why mocktails are trending? They are modern, including and clear headed!
3. The Return of Mother Sauces
It is said that a chef should know the 6 mother sauces: velouté, tomato, mayonnaise, hollandaise, béchamel and espagnole. For years the trend has been to alter these queens, but I can sense a trend of going back to the basics. A well-made mother sauce can make a dish which shows the importance of a good sauce. I would say that a dish without a sauce is like a dish without a soul, or was it Cicero who said it? Anyway, learning the mother sauces and adding them, in their simpleness, to this Autumn's dishes will grant you a gold star in being up to date with food trends.
4. Foraging
Not really needed to be mentioned but the economy and the environment are not feeling great at the moment. It is easily forgotten that the nature is packed with edible produce, herbs, and berries. Pick up a basket and go out in the nature to gather your own dinner salad. You will not only be feeding yourself and being environmentally friendly but also getting exercise and meditation at the same time – a quadruple win!

5. Pickles
This is a trend that comes and goes. Sometimes it is popular to pickle because of the gut-health benefits. Sometimes it's popular because the hipsters have dubbed it the flavor of the season (Do you remember the complete box-office bomb An American Pickle with Seth Rogan from 2020?). The reason for pickles making it to the list of Autumn food trends of 2022 is because I've seen more pickling of fruit! Yes, you read that right! When pickling fruit and berries you bring out the natural sweetness of the fruit and together with that tangy brine it becomes a match made in heaven. Imagine a charcuterie board with your favorite Italian deli meats, flavorful cheeses and a pickled raspberry or a pickled slice of peach? Pair that with a glass of full-bodied red wine and you have a perfect autumnal appetizer.